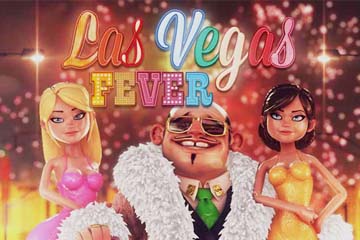 Selv om de aller fleste online kasinoer allerede er stappet full av videoslots med tema som handler om Las Vegas eller er koblet til Las Vegas på noen måte, kan virkelig ikke de fleste av dem bli sammenlignet med denne. Her har nemlig spillutviklerne fra Sheriff Gaming kommet med en slot som er den beste Las Vegas sloten man har sett på lenge, når slots med samme tema dukker opp ender man automatisk opp med at de blir sammenlignet. Denne skiller seg heldigvis ut fra mengden, og det er på en positiv måte.
Las Vegas Fever har fått utrolig flott grafikk i 3D som er av høy kvalitet, i tillegg kan den friste med en rekke spennende funksjoner som er originale. Detaljer som dette gjør at spillerne automatisk setter mer pris på en videoslot enn om den hadde vært en tro kopi av en annen videoslot. Dette spillet vil med andre ord ikke skuffe.
Spillets oppsett, innsatsalternativ og symboler
Las Vegas Fever har som nevnt allerede fått utrolig flott grafikk i 3D som går gjennom hele sloten. Når spillerne åpner opp dette spillet vil de bli møtt av fire spinnende hjul som er spillets hovedhjul og et hjul til som fungerer som et bonushjul. Spillet har tre rader med spennende symboler og har 15 spillelinjer den kan by på.
Hele sloten har blitt designet i flotte, sterke farger, akkurat som man egentlig ville forventet fra en slot som har et tema basert i Las Vegas. Under hjulene i sloten vil spillerne kunne finne de viktigste knappene, der kan de justere myntverdien man skal satse med i tillegg til antall mynter som skal satses per spillelinje. Myntverdien kan man variere helt fra $0,01 og oppover til $1 per mynt mens man kan satse opp til fem mynter per spillelinje. Med tall som dette vil det si at den maksimale innsatsen er på $90, noe som gjør at sloten passer for både den nye spilleren og de erfarne high rollers.
På hjulene vil spillerne kunne se en rekke ulike symboler, blant annet neon skilt, kofferter fulle av penger, vakre damer, rike menn, slotmaskiner, roulette, champagne, spillekort og alt annet som man kan forbinde med Las Vegas.
Bonusrunder, spesialsymboler og annet innhold i Las Vegas Fever
Las Vegas Fever kan friste med en rekke ulike spesialsymboler som kommer med ulike valgmuligheter. I tillegg inneholder spillet multiplikator, bonusrunder med Las Vegas tema, gratis runder og andre spennende ekstrafunksjoner. De kombinasjonene som utbetaler gevinster blir skapt på de fire første hjulene, det femte hjulet er som nevnt allerede et multiplikator hjul. Denne blir aktivert dersom spilleren får en utbetaling som et resultat av et spinn. I tillegg til de vanlige symbolene i spillet inneholder Las Vegas Fever «strekte» symboler som dekke to rader per hjul. Dersom tre av disse symbolene dukker opp på hjul et, to og tre vil en bonusrunde bli aktivert. Sheriff Gaming skuffer med andre ord ikke i denne sloten, en flott kombinasjon av spennende funksjoner og høy kvalitet får gir spillerne følelse av at de er inne i spillet.