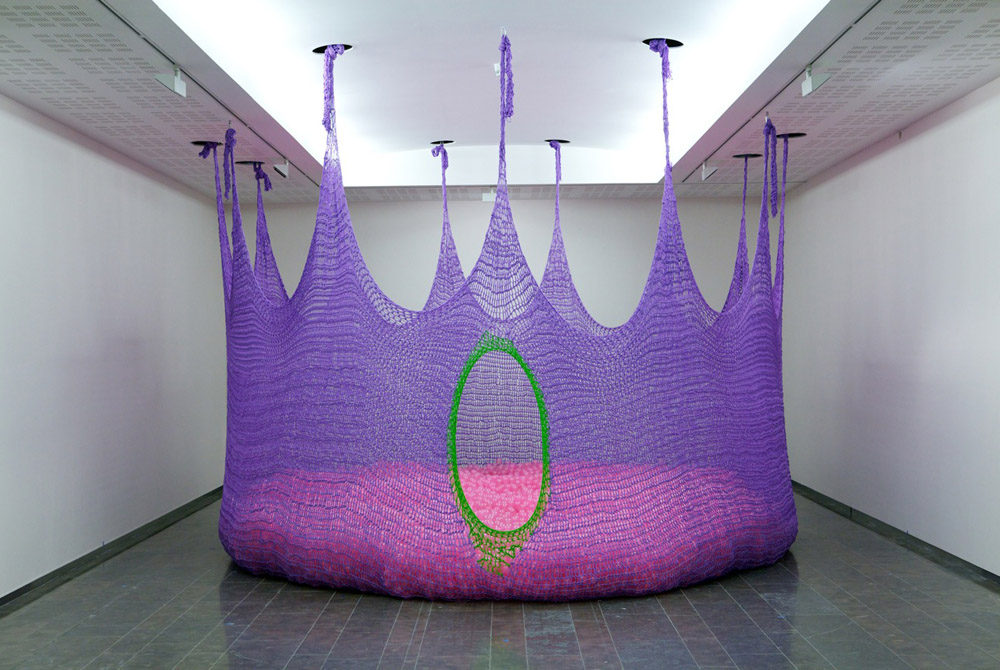 Moderne norsk kunst omfatter mange kunstformer, blant annet billedkunst, foto, tekstilkunst, skulptur, video og installasjoner. Kunstuttrykkene er mangfoldige og varierte, med innflytelse fra både inn- og utland.
Kunsten er i stadig utvikling, som samfunnet ellers. Mye av den moderne kunsten ønsker å si noe om samfunnet eller samfunnsutviklingen. Kunsten kan være figurativ eller abstrakt. Aldri tidligere i historien har så mange kunstneriske uttrykk eksistert samtidig, og ny teknologi gjør at det også blir stadig flere kunstformer. Lyskunst og videokunst er gode eksempler på moderne kunstformer.
Noen kjente nålevende kunstnere
Selv om mange forbinder norsk kunst med Edvard Munch, er det også mange nålevende kunstnere som opplever suksess både i Norge og i utlandet. Noen av dem har til og med blitt innkjøpt av store gallerier i utlandet.
Jan Groth ble født i 1938, og er en av de mest suksessfulle nålevende norske kunstnere. Han var en stund bosatt i New York, og kunsten hans er innkjøpt av mange store gallerier og museer, blant annet Tate Gallery i London, Guggenheim Museum, Whitney Museum og Metropolitan Museum og Museum of Modern Art i New York.
Han har også hatt utstillinger verden over. Kunsten hans kjennetegnes av en enkel, organisk strekform som blir gjentatt og undersøkt i flere teknikker, blant annet tegning, tekstil og skulptur.
Trine Lise Nedreaas er en annen berømt nålevende kunstner. Hun ble født i 1972, og er den første kvinnelige norske kunstner som har fått et verk innkjøpt av Museum of Modern Art i New York. Verket de kjøpte er en video som heter Forget Me Not, og handler om tre mennesker som søker berømmelse og en plass i Guinness rekordbok.
Norske gallerier for moderne kunst
Stenersenmuseet og Fotogalleriet viser utstillinger av ulike kunstnere. Mange lokale gallerier viser også moderne kunst, gjerne av kunstnere som kommer fra området. Et eksempel på dette er Nils Aas galleriet i Inderøy i Nord-Trøndelag. Galleriet viser selvsagt skulpturer laget av bygdas store kunstner, men har også gjesteutstillinger av andre kunstnere. Flere tilsvarende gallerier og museer finnes over hele landet.
Astrup Fearnley Museet for Moderne Kunst ligger i Oslo. Museet ble åpnet i 1993, men flyttet til sin nåværende plassering i 2012. Dette museet viser både europeisk og amerikanske billedkunst, skulpturer og installasjoner. Noen av verkene som utstilles er museets egne, andre er innlånt.
Museet ble opprettet av Hans Rasmus Astrup, med støtte fra Thomas Fearnley Bidrag og Gavefond, Nils Astrups Bidragsfond, Heddy og Nils Astrups Minnegave, H.R. Astrups Stiftelse og Astrup Fearnley A/S. De første årene lå museet i en kontorbygning. Den nye bygningen er tegnet av Renzo Piano. I nærheten av museet ligger også en skulpturpark, blant annet med verker av Louise Bourgois, Anish Kapoor, Ellsworth Kelly og Fischli og Weiss.
Mange offentlige bygninger og bedrifter er også dekorert med moderne kunst, gjerne kunst av lokale eller i hvert fall norske kunstnere. Norsk kunst er også representert i det offentlige rom, enten i form av malerier eller skulpturer i parker. Privatpersoner har også opprettet egne skulpturparker som er åpne for publikum.